Film
Production, documentarism and change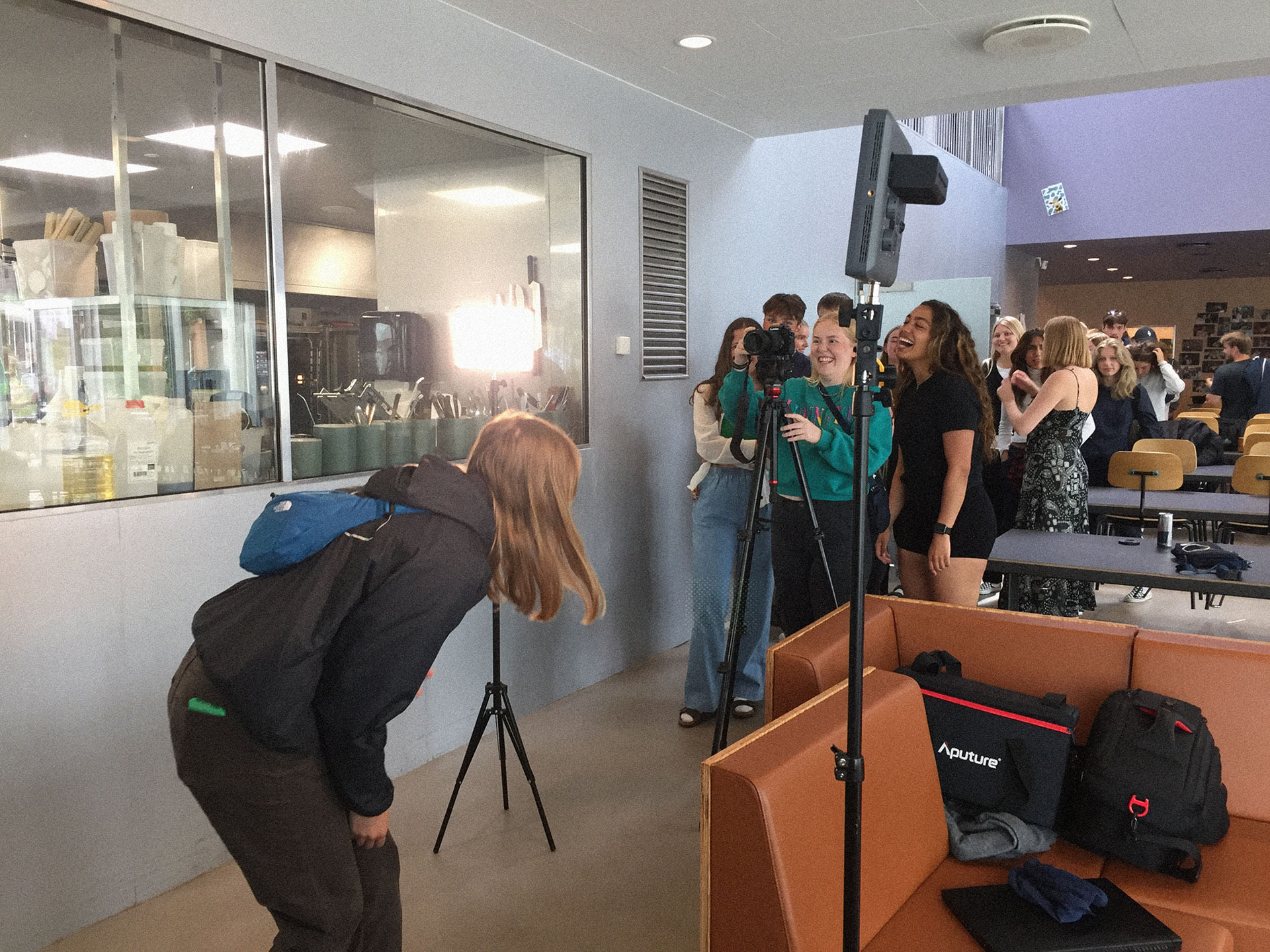 In the Film course, we explore the personal expression of film, and the possibilities for creating new film experiences through a focus on production and screening as an individual and collective activity.
In solo and group exercises, we plan, organize and produce in short visual formats and screenings in spaces in and outside the school. The goal is to create enthusiasm for the moving image by watching, discussing and making films in collaboration with our peers.
We will work with different techniques in filmmaking through exercises and obstacles. As a student, you will gain insight in technical and critical skills, that helps in qualifying your understanding of living images, and give you the opportunity to work by yourself and with others in making films.
We work with specific productions for CPH:DOX, Talk Town and Roskilde Festival. Together, we will build a sense for what it means to release your film into distribution – no matter if it is a documentary, music video, promotion or an art film.
Student products (Danish)
In Film you will work with a fast production flow in a quick and flexible manner through pre-production, production and post-production. With the onset in classics and an eye out for the future media landscape, you will get the opportunity to develop your own voice as a film maker.
We learn how to "read" each others films and how to give constructive criticism, and we work to gain courage in letting our stories evolve and take a new turn. Meanwhile, we work actively and activistically with ethical dilemmas that inevitably will occur during the filmmaking and its release.
Storytelling techniques, lights and sound, interview techniques, genres, documentaries, post-production, distribution, curating, film festival, ethics and rights, reflection, feedback, film history.
If you have a director, photographer or technician in you, and you love to tell stories in film and TV industry, you can get guidance in how to proceed in a relevant education. We collaborate with current guest teachers, studios, and media institutions, so you can get an understanding of how to work with film in artistic and commercial business and organizations.
Overview
Course information
12.5 hours a week, on mondays, wednesdays and thursdays.
Visit us
We really want you to visit us here at RoFH, so we can show you our facilities and the atmosphere at RoFH.
Call us at +45 3132 5321 or book a guided tour.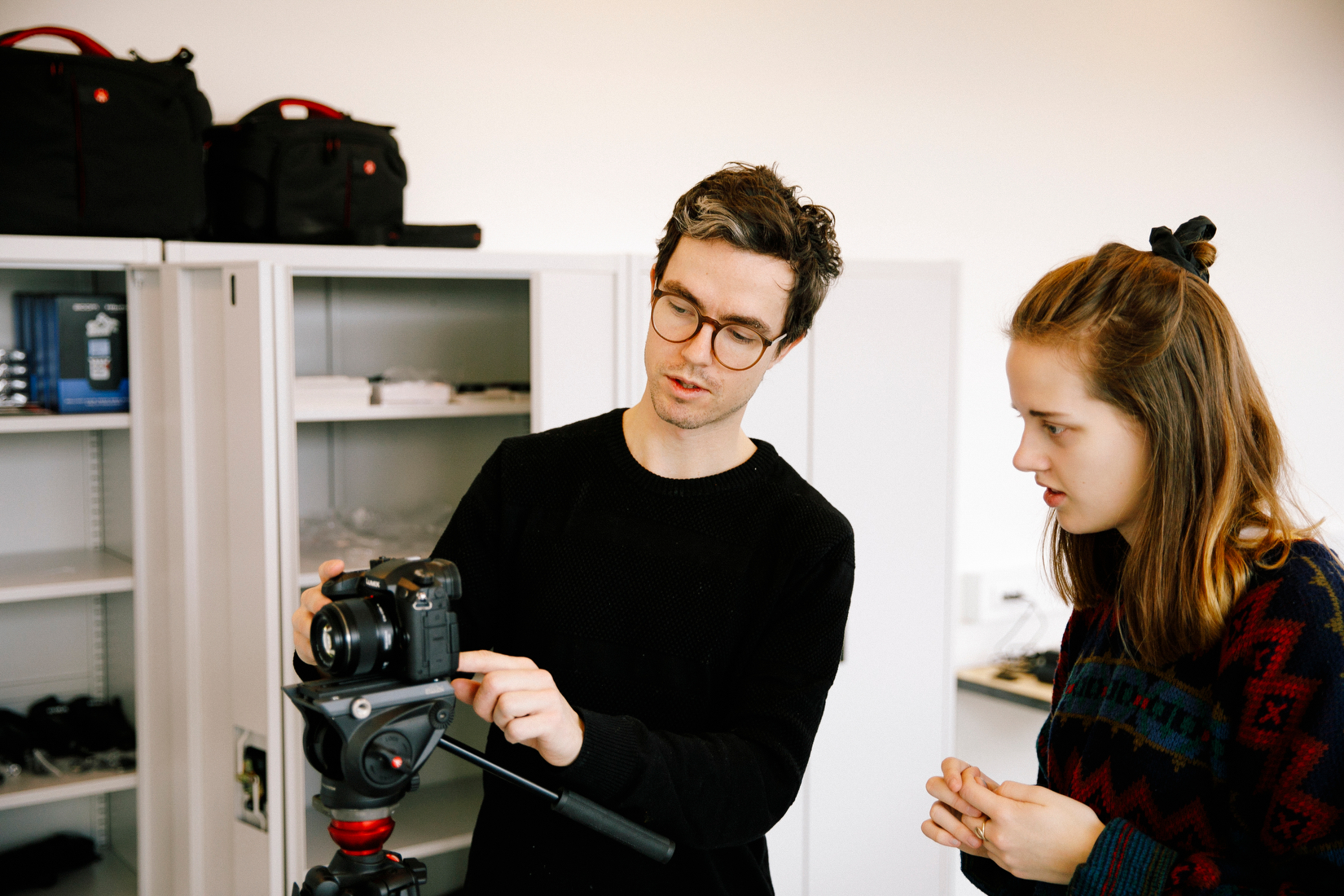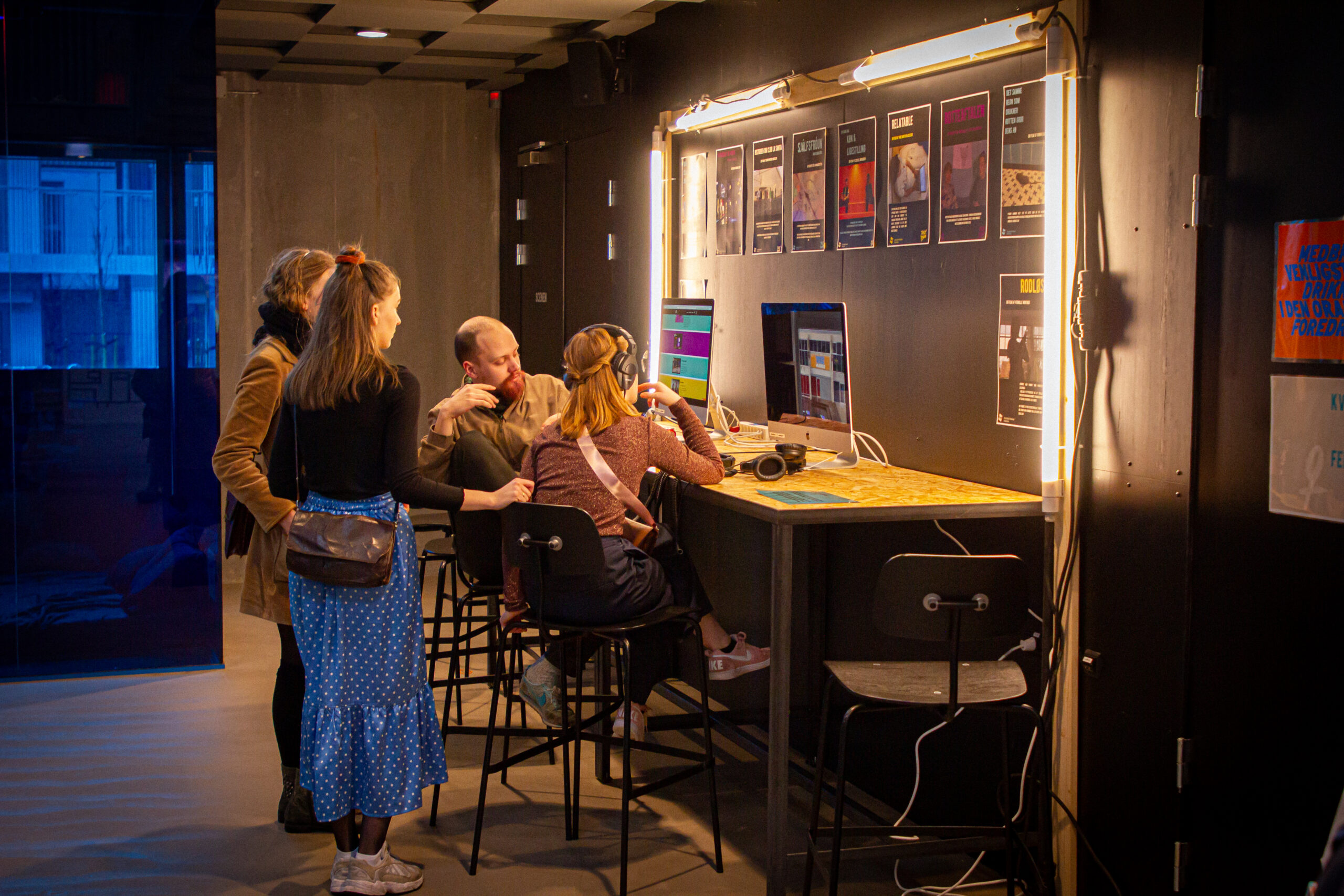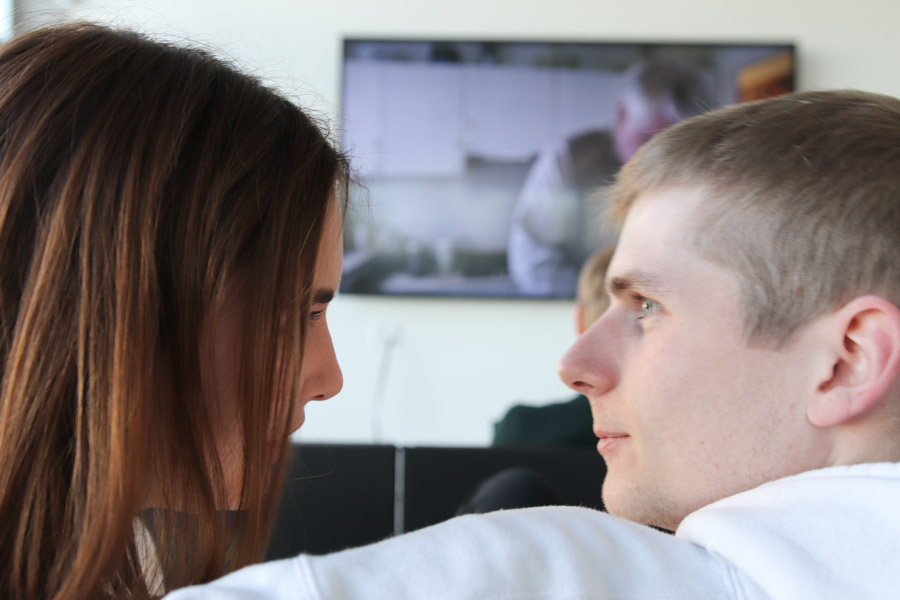 Facilities in the editorial room
The Film course is located in Redaktionen (the editorial room). This spacious room is found in a quiet corner of the 1. floor of the school, with an outdoor staircase, dark room and close proximity to the Leadership course. With the new inventory, film and sound equipment, there are endless ways to configure the room for the daily editorial process, exercises and other film and media productions.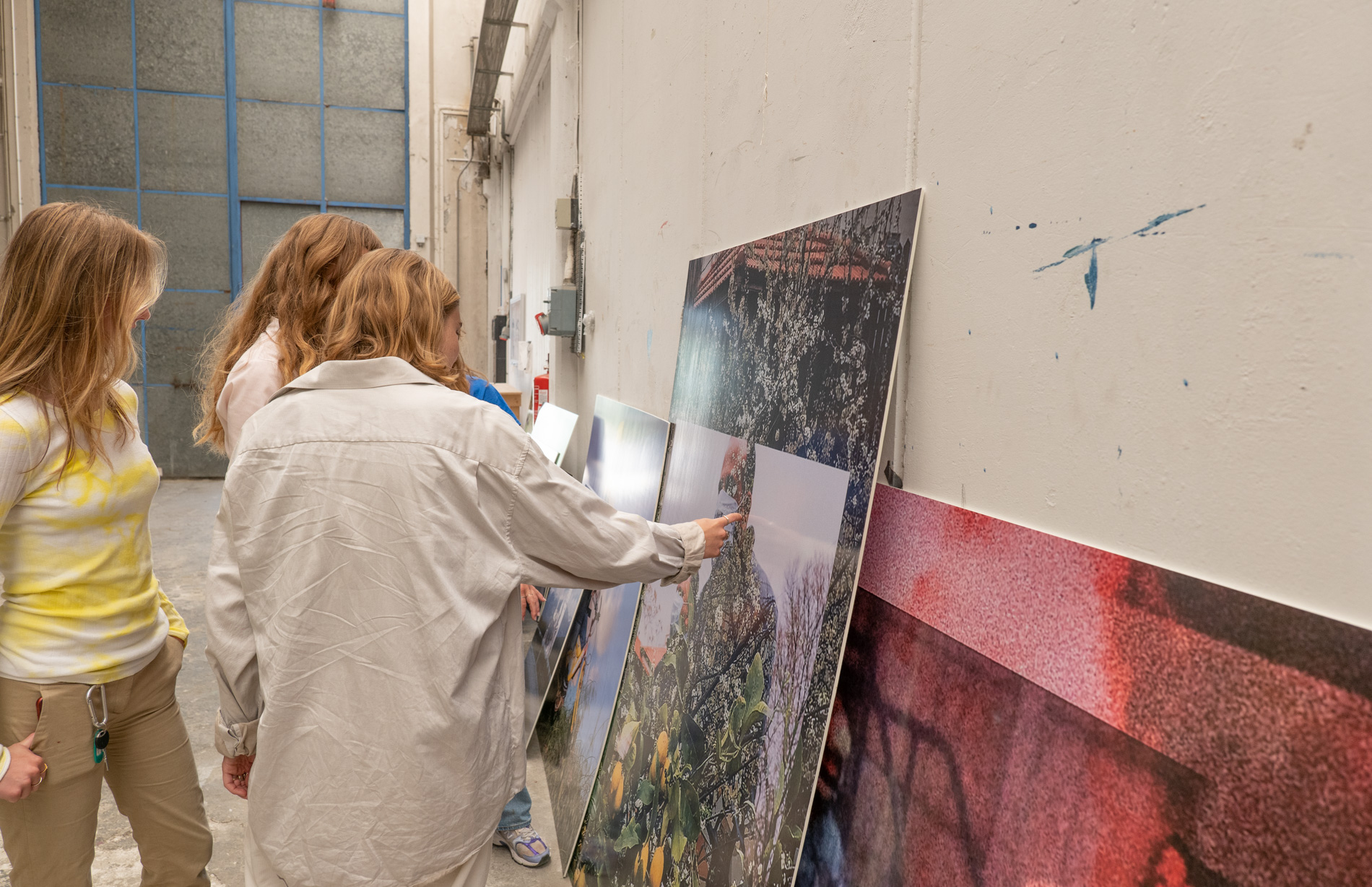 Stoytelling in a creative environment
We are surrounded by stories waiting to be told. We will draw on Roskilde and the greater area in the course. Our closest neighbors are a bundle of personalities and creative actors that operate in the cultural and creative world; Roskilde Festival, the Danish rock museum Ragnarock, Aaben Dans, Hal 12, Makerspace, and so on.