Roskilde

Festival
Højskole
Next courses start:

Roskilde Festival Folk High School is for you, if you are looking for new inspiration, experiences and guidance for the future. Together, we build strong communities through learning and personal companionship from our teachers, combined with your commitment. Our courses are based on the values, skills and knowledge it takes to create an event and community like Roskilde Festival.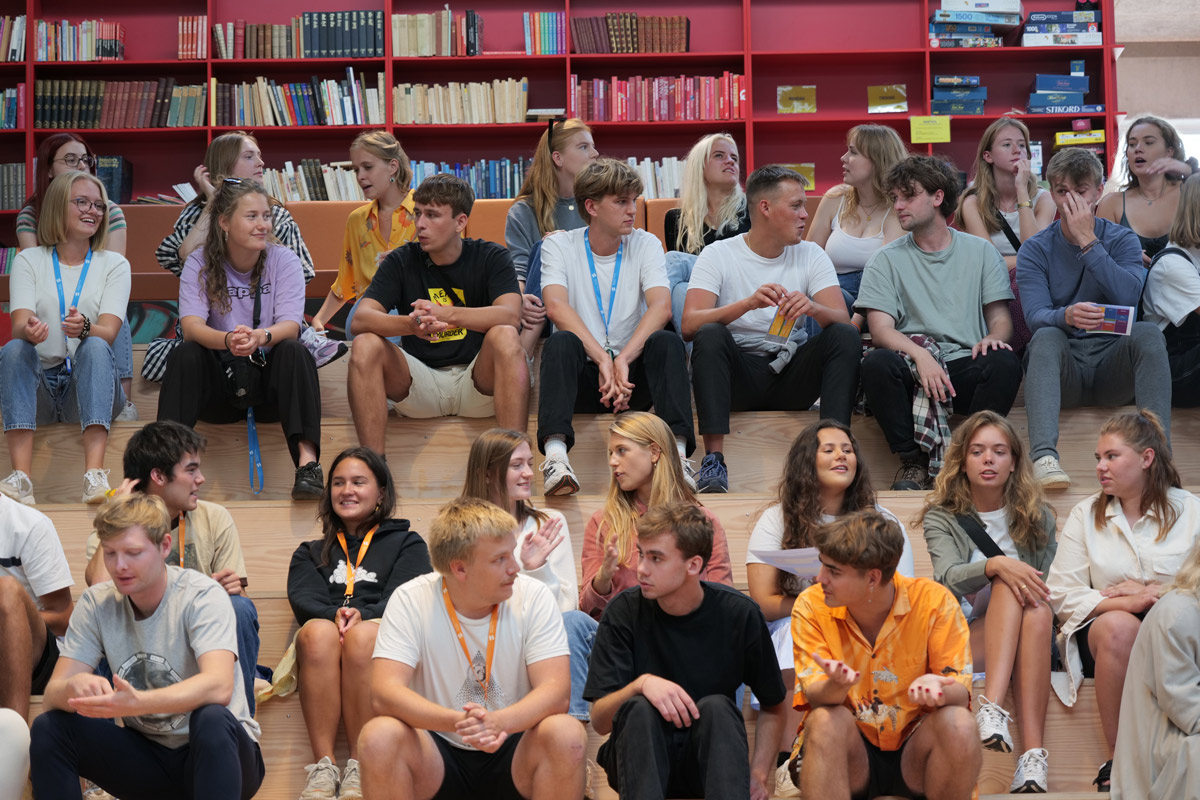 Folk high school at the center of Zealand and in a creative area
We create a space at RoFH, for you to immerse yourself in your deepest passion, and where you can try out your talents, pursue your dreams, and build new connections.
Roskilde Festival Folk High School is part of a creative urban area, close to the site of Roskilde Festival. It is built in, and around, a former concrete factory in the heart of Zealand and close to nature.